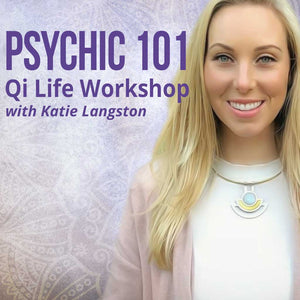 In this Qi Life Workshop, you will learn...
Psychic Abilities 101
Discover the 6 main psychic Channels.
How they work.
How to use them
How to identify your 2 main psychic channels
And Tools to activate them
Disclaimer: None of the products are intended as a diagnosis, treatment, cure, prevention of any disease and have not been evaluated by the FDA. You should never change or stop taking any medication unless you have discussed the situation with your medical practitioner. Please check our Disclaimer page click here.