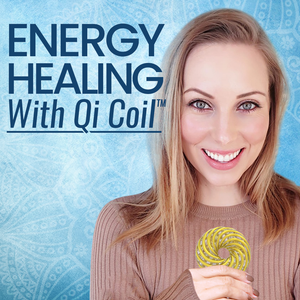 Become An Energy Healer In Just 30 Days
In 4 short weeks, this live course will give you everything you need to access the healing energies within you and learn to direct them.
You will transform your life and the life of the people around you with nothing but energy!
Today, Levels of Fear, Pain and Hopelessness Are Higher Than Ever
Everyone is concerned about their wellbeing, and access to resources that can help them are becoming very limited. This is causing a great deal of fear and unease.

People are looking for alternative ways to help them in their journey of finding peace and recovery.

Most don't realize that they have the power to assist in the transformation of the lives of those around them.
Revisiting the Ancient Wisdom Within Each Human Being
Energy healing is an ancient science going back thousands of years and traverses different cultures and civilizations.
While modern science has hastily dismissed the claims energy healing provides, it cannot ignore the impact it has had on a great number of people all over the world.
The most incredible part of energy healing is that every person can become an energy healer.
You're the Healer You've Been Looking for!
In this ground-breaking course, energy healing master Katie Langston, will guide you to activate your innate healing abilities.
Open the energy points in your body, Activate the healing points on your hands, and connect to your healing spirit
Teach you to direct energies around you and use them to perform energy healing for yourself and others
Activate psychic and intuitive abilities naturally
MEET YOUR INSTRUCTOR
Katie Langston
Master Intuitive Energy Healer
Intuitive empath and energy healing master with over a decade of experience. Was trained by spiritual masters and attended a mystery school for psychic development
Hosted dozens of workshops, events and retreats all over the world
Expert in healing to restore, guide, balance and provide support through the many challenges faced in life
Mastery at creating attunement to Your True Self, putting you in Your Full Radiant Power, allowing you to embrace your life, and help you share your gifts with the world.
Has a deep understanding of the many obstacles we face everyday and has developed tools to support others through their own healing journeys.
Enroll Today and Save $100

$299
$197 ONLY
This is how much we want truth seekers to join this course. I am willing to cut down the cost even further because I know it will benefit you.
And I assure you that even at this cost, the quality and learning you will get will not be compromised.This will be the best $197 you will spend this year, as you will:
Learn to become an energy healer from a master intuitive energy healer
Experience life transformation as you activate abilities you never thought were in you
Be a blessing to your community as you equip yourself to help yourself and others
Add an additional skill that can bring financial success and emotional benefits
No prior experience is required at all!
Just show up and be eager to transform so that you will receive fully the lessons this course will bring.
So hurry and register now before all the seats get taken…
What is the course schedule?
The course starts Wednesday February 17th. All sessions are on Monday or Wednesdays, begin at 5 pm PST and are 1 hour long.
Session 1: Discovering Energy - Wednesday, February 17th
This will be foundational as you will learn all about energy healing from its roots to how it works. You will also learn how to clear energetic space which is important when doing energy healing.
Session 2: The tools you'll need - Monday, February 22nd
Now that you know the basics, time to get practical. In this session, you will learn how to set-up your space, your energy decree, and how to do consultations to help your client. This session will also help you awaken your psychic abilities.
Session 3: Creating Intentions - Wednesday, February 24th
This is a very exciting session. Learn how to awaken your third eye, creating intentions, and body scanning. We will also discuss how technologies like the Qi Coil™ can help every healing session.
Session 4: Full Energy Healer Activation - Monday, March 1st
 Experience the higher mind activation and attunement, and connect with your personal healing spirit. This session will be very practical and experiential.
Session 5: Integrating Post Session - Wednesday, March 3rd
In this session, you will learn how to bring the healing experience to a close and ensure that the healing that was done integrates into the body and mind to make your session a success.
Session 6: Live Practice Session - Monday, March 8th
This is where things become magical! We will have mini-sessions, reviews, and a lot of practice to ensure you are on the right track.
Session 7: The Use of Frequencies - Wednesday, March 10th
In this session, you will be more acquainted with frequencies - natural waves and energies that can help you not only in energy healing sessions, but life in general.
Session 8: Q&A and Closing Ceremony - Monday, March 15th
Enroll Now to Get an Additional
$199

worth of Valuable Bonuses
Become Part Of a Private Group That Help Each Other Grow as Truth Seekers


(Priceless)

Gain Access to a Powerful "DNA Activation Spiral" Frequency to Keep!


($49 Value)

Get Special Limited Time Only Deals for the Next Set of Workshops


($50 Value)

Get an Exclusive Offer for Our Upcoming New Energy Healing Courses


($100 Value)
The Opportunity of a Lifetime
Depending on what institution you attend to learn to become an energy healer, it costs between $1000 -  $15,000 

We believe the more people that are able to do this kind of work in the world, the better off we will all be.

To create the space for more people to join we are making this available for our community at a steep discount.

The price of this month long course is not what it could, but we're not interested in just making money.

We want as many people as possible to get access to this opportunity to heal and transform their lives, and raise the frequency of the planet.

Because now more than ever before, the world needs everyone who is willing, to join the rest of us as energy workers and serve the greater good.

And if by the end of the course, for some strange reason the energy activations didn't work for you, or you somehow felt it was not worth it, I will give you a FULL REFUND and you can keep all the information and activations you received during the 4 weeks.

Everything happens for a reason, and there is a reason you are reading this now today...

What else do you need before accepting your calling?
Become an Energy Healer in 30 Days
This is your opportunity to learn how to become a self sufficient energy healer in just 30 days.

Join master intuitive energy healer Katie Langston (who has been a healing master for over 10 years and studied in a mystery school for psychic development)

for 8 lessons over 4 weeks on Mondays and Wednesdays at 5pm - 6 pm PST as she guides us through the foundations of energy healing like: how to set the healing container, how to activate your personal healing energies, how to determine what healing is required for each individual, and so much more.

Energy Healing courses like this typically cost upwards of $1000 (some as much as $15,000)

You can join this live course today for $299 Only $197

If you do not benefit immensely, and personally experience a breakthrough during this healing journey, then we will give you a 100% refund.

Join this intimate group as we embark on a life changing journey to become energy healers, and help to raise the vibration of the planet.

We will never host this course live again, and the recording will be $100 more expensive.
Be sure to take advantage of being one of the first to participate from our community.
We can only accommodate a limited number of participants.
Disclaimer: None of the products are intended as a diagnosis, treatment, cure, prevention of any disease and have not been evaluated by the FDA. You should never change or stop taking any medication unless you have discussed the situation with your medical practitioner. Please check our Disclaimer page click here.