Get Mobile Power for Your Qi Coil
Adding the Qi Coil™ Mobile Power Kit will give you 2X More Power than without it.
FEATURES:
Battery-powered amplifier can drive two sets of headphones
Long-lasting rechargeable Lithium polymer battery
LED indicator for power on, battery charge, low battery
Rotary on/off/volume control

Selectable 2-position boost switch optimizes sound for any headphone
Compatible with headphones from 16–100 ohms
Micro USB port for battery charging
(1) 1/8-inch (3.5mm) stereo input jack
Compatible with most popular in-line remote control headphones
Includes Yin Yang Qi Coil™ Combiner
SPECIFICATIONS:
Size: 103 x 54 x 13 mm
Working Hours: approx 6-8 hours
*Works with all Apple, iPhone, iPad, Samsung, Android Phones and Tablets and other Mobile Devices that uses 3.5 mm Audio Jack.
***MOBILE DEVICE AND QI COILS NOT INCLUDED***
Upgrade to The Qi Coil Transformation System...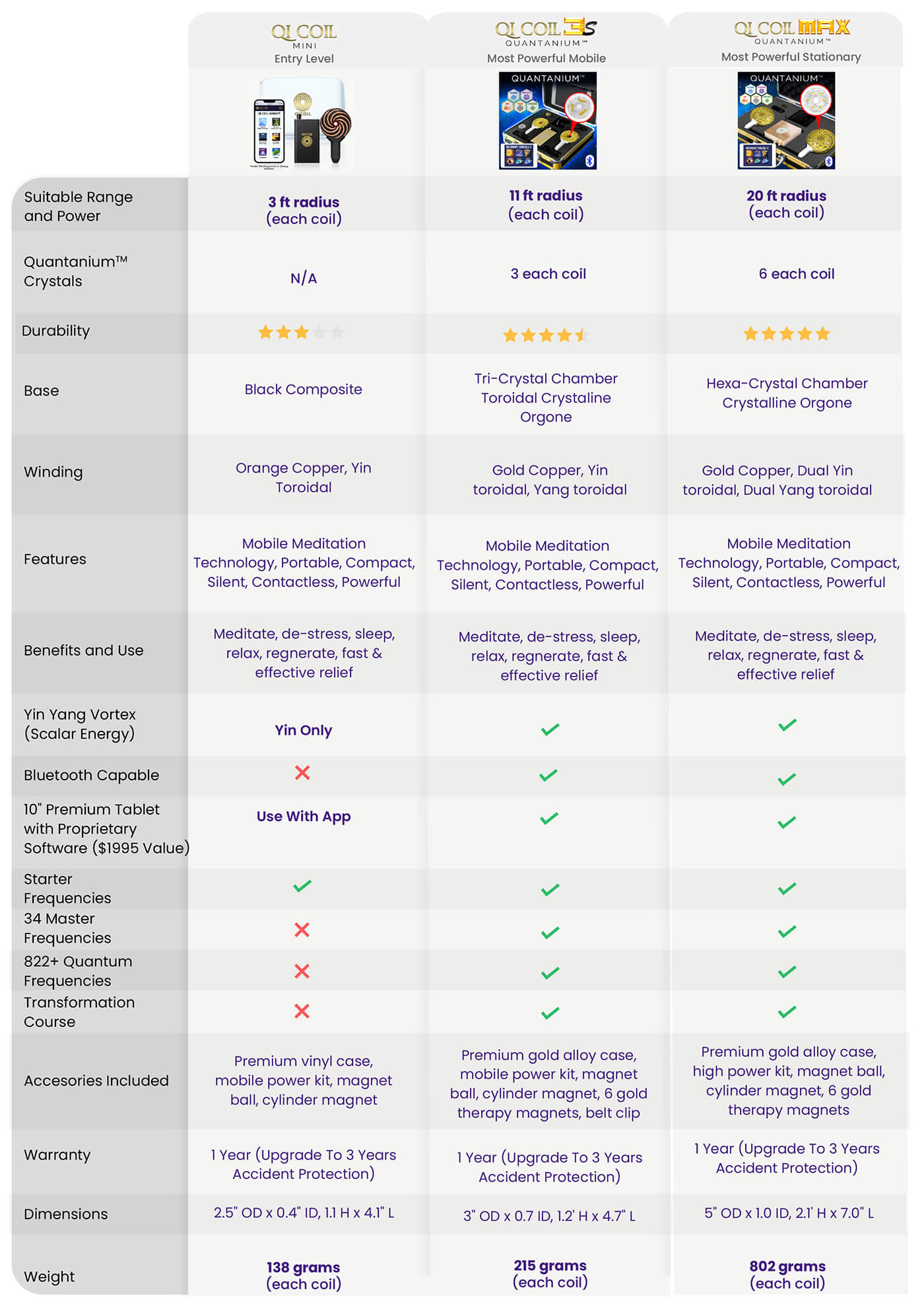 Add To Cart
Disclaimer: None of the products are intended as a diagnosis, treatment, cure, prevention of any disease and have not been evaluated by the FDA. You should never change or stop taking any medication unless you have discussed the situation with your medical practitioner. Please check our Disclaimer page click here.